Staff strategy
Our staff consists of motivated, discreet and reliable security employees, who have all the necessary qualifications from the german GewO Chamber of Commerce and Industry. Multilingualism is the rule with us, in order to advise and represent you both, nationally and internationally. We value a neat appearance and a correct and friendly tone. Our employees are polite and determined in the implementation of the agreed project goal. Pro-Tec employs only permanently employed and safety-tested staff - for a trusting cooperation, in your interest.
Further education
Pro-Tec employees are trained on a regular basis, to familiarize themselves with the latest security industry insights, to help you get the job done.
Equipment
Our security forces are all equipped with the latest GPS radio systems and mobile phones, to retrieve their location and status at any time and coordinate deployments in a timely manner.
Experience
Our specialists, such as former police officers, international ex-military or anti-terror and personal protection experts, are trained to tackle a wide range of task goals, while optimally safeguarding your security interests.
As a long-standing customer of Pro-Tec, we are highly satisfied with the staff and the high level of service. We can recommend the offers of Pro-Tec, without any restrictions and look forward to many more years of good cooperation!

Konstantin Strasser
Through the professional appearance and the awesome cooperation, we were able to successfully implement the security concept at our events.
Competent contacts and great organization. Many thanks - we look forward to more exciting projects.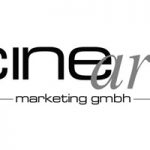 CineArt Marketing GmbH
We are a 70-year old family business, run in second generation. As a jeweler, absolute discretion and sovereignty are the most important things for us. For years, we have exclusively entrusted Pro Tec with our transport of valuables and event monitoring.

Juwelier Hilscher